Over the years, the UK lotteries have turned many lotto players into millionaires. The UK National Lottery, EuroMillions UK and UK Thunderball are enjoyed not only by UK players but by lotto fans from across the globe! Find out all you need to know about these three popular lotteries in this UK Lottery Players Guide.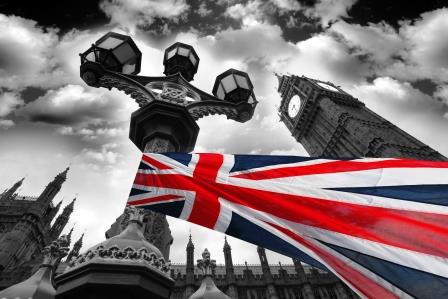 Gone are the days of a country's lotteries being played only by its citizens. Thanks to the internet and today's technology, you can now play the world's lotteries right from your very own home.
Some of the most popular lotteries in the world hail from the UK, and have been rewarding many players with many millions for many years!
Players from all over the world buy UK lottery tickets online and get a chance to win big prizes in good old pound sterling! If you're a fan of UK lotteries, then read on for all you need to know about the three UK lotteries – UK National Lottery, EuroMillions UK and UK Thunderball.
What's Hot In The UK Lottery World
It may be icy cold, but there sure are some hot things happening this week in the UK lottery world! UK National Lottery is in the midst of a quadruple rollover! What this means for all the UK Lotto players out there, is that the jackpot prize absolutely, positively must be won in tonight's draw! If there are no jackpot winners, the prize of £14,700,000 will roll down to the next prize division, until we have a winner! So, even if you match just some of the numbers, you stand a chance of becoming rich beyond your wildest dreams.
EuroMillions UK Millionaire Maker also has a whole lot going on this week! Friday, January 30th is the date for the next Mega Friday, when 10 EuroMillions UK players will each win £1 million as well as a once-in-a-lifetime round the world trip.
UK National Lottery
Founded in 1994, the UK National Lottery has been changing lives for 20 years – creating millionaires and donating billions of pounds to good causes across the UK. UK National Lottery is operated by the Camelot Group and is under the regulation of the National Lottery Commission.
Rules
UK Lotto is drawn twice per week – every Wednesday and Saturday at 19:30 GMT. Players need to select 6 numbers from a guess range of 49, and a bonus ball is chosen randomly to determine second-division wins. The bonus ball only applies to second-division prizes. When playing online, players can buy either 5 or 7 line lottery tickets.
Prizes
All prizes won in the UK Lotto are non-taxable and are paid as a lump-sum amount. Below is the prize division breakdown for this lotto –
| Prize Divisions | Match |
| --- | --- |
| 1st Prize | 6 |
| 2nd Prize | 5+1 |
| 3rd Prize | 5 |
| 4th Prize | 4 |
| 5th Prize | 3 |
Special Features
UK Lotto launched its own raffle in October 2013, so players have an extra chance of winning a prize alongside each raffle draw. The raffle awards 50-250 lottery players a prize of £20,000 with each draw! The number of raffle winners starts off at 50 and increases by 50 each time there is a rollover, to reach a maximum number of 250 winners! Each UK Lotto ticket comes with pre-printed raffle codes.
Jackpot Record
The record jackpot for UK Lotto is a sum of £42 million, which was won by three players in 1996. These lucky ticket-holders matched all six regular numbers drawn and emerged as winners!
The jackpot for this lottery begins at an amount of between £2.5 million – £5 million. This value depends on when the latest jackpot win happened and when the next jackpot opens. Jackpots that open on a Wednesday start out at £2.5 million, and Saturday jackpots begin at £5 million. A UK Lotto jackpot can roll over a maximum of four times.
Interesting Facts
UK Lotto has awarded more than £53 billion in prizes and donations since it began. Over 3,700 ticket-holders have become millionaires thanks to this lotto, and over £32 billion has been donated to various UK charities, communities and organisations. These donations are made through the National Lottery Good Causes Fund, which was set up by the The National Lottery Distribution Fund (NLDF).
UK EuroMillions
UK EuroMillions is identical to the Europe EuroMillions, only targeted to the UK market. However, when you buy lottery tickets online, you can play this popular pan-European lottery even if you aren't from Jolly Old England! This lottery even offers a whole lot more than the regular EuroMillions lottery – you can also stand a chance to win millions and extra prizes with its special bi-weekly raffle – UK Millionaire Maker!
Rules
EuroMillions is drawn twice per week, every Tuesday and Friday at 20:00 GMT. Players that purchase EuroMillions UK lottery tickets are entered into the traditional EuroMillions lottery draw. Their unique nine-digit alpha-numeric raffle code (which is printed on each ticket) is also entered into the UK Millionaire Maker raffle.
When purchasing UK EuroMillions tickets, players will select five numbers from a guess range of 1-50, as well as two additional numbers, termed Lucky Stars. These Lucky Stars are from a guess range of 1-11.
Prizes
EuroMillions prizes are all tax-free. You can find the prize list in the table below. The Lucky Stars apply to the jackpot prize as well as to nine of the 13 secondary prize divisions.
| Prize Divisions | Match |
| --- | --- |
| 1st Prize | 5+2 Lucky Stars |
| 2nd Prize | 5+1 Lucky Star |
| 3rd Prize | 5 |
| 4th Prize | 4+2 Lucky Stars |
| 5th Prize | 4+1 Lucky Star |
| 6th Prize | 4 |
| 7th Prize | 3+2 Lucky Stars |
| 8th Prize | 3+1 Lucky Star |
| 9th Prize | 3 |
| 10th Prize | 2+2 Lucky Stars |
| 11th Prize | 2+1 Lucky Star |
| 12th Prize | 2 |
| 13th Prize | 1+2 Lucky Stars |
Special Features
UK Millionaire Maker rewards one EuroMillions UK ticket-holder with a £1 million raffle prize at each EuroMillions draw. This raffle was recently relaunched with its new UK Millionaire Maker name as well as a special monthly promotional draw. The last Friday of every month has been branded 'Mega Friday', whereby multiple raffle codes will earn prizes as well as special non-cash promotions.
Jackpot Record
The record EuroMillions jackpot win happened in August 2012, when Adrian and Gillian Bayford from the UK won an epic prize of €190 million (£148 million). This is the biggest EuroMillions prize, however the biggest EuroMillions prize in sterling is the £161 million jackpot that was won by Chris and Colin Weir in July 2011. Even though the prize was €185 million, they had a better exchange rate from euros to pounds than the Bayfords. These are the biggest UK winners of EuroMillions, but just last year there was one lucky EuroMillions player from Portugal who hit the jackpot of €190 million!
Interesting Facts
The EuroMillions jackpot starts at €15 million and has a jackpot cap of €190 million.
UK Thunderball
UK Thunderball is also operated by the UK National Lottery and was born in 1999, as the UK version of US Powerball. This lottery is super-exciting because it has draws three times per week and offers nine prize categories. You can even win a prize for matching just the Powerball number! This popular lotto boasts impressive winning odds.
Rules
UK Thunderball draws take place every Wednesday (22:30 GMT), Friday (20:55 GMT) and Saturday (19:30 GMT).
The guess range for UK Thunderball is 1-39 and players select five numbers on their lottery tickets. They would also choose one additional number, which is known as the Thunderball. This comes from a guess range of 1-14. The jackpot requires a match on all five main numbers as well as the Thunderball.
Prizes
Prizes are paid out as a lump-sum payment and no taxes apply. Below is the table detailing all the prize categories for UK Thunderball, and their requirements.
| Prize Divisions | Match |
| --- | --- |
| 1st Prize | 5+TB |
| 2nd Prize | 5 |
| 3rd Prize | 4+TB |
| 4th Prize | 4 |
| 5th Prize | 3+TB |
| 6th Prize | 3 |
| 7th Prize | 2+TB |
| 8th Prize | 1+TB |
| 9th Prize | 0+TB |
Special Features
UK Thunderball has impressive winnings odds for both the jackpot as well as for secondary prizes. In fact, 1 in every 29 players will win the 9 th prize division! The jackpot winning odds are amongst the best in the world.
Jackpot Record
The UK Thunderball jackpot is fixed at £500,000.
Interesting Facts
Players have 180 days to claim their prizes and any unclaimed UK Thunderball prizes get allocated to the Good Causes Foundation, which donates funds to charities and community organisations.
Use Your UK Lottery Players Guide And Play Online
You now have your UK Lottery Players Guide to playing the UK lotteries, so there's nothing stopping you from buying lottery tickets for one or all of these gems. The prizes are there for the winning, at least for those who get in the game!