A syndicate consisting of five friends scooped up the Mega Millions jackpot of $106 million in September. The win was claimed a little over a week ago. theLotter has all the details for you.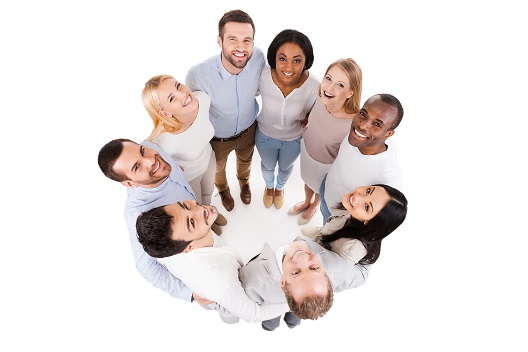 52-year-old limo driver Edgar Lopez from Yonkers is one of five lucky winners in a Mega Millions syndicate which won $106 million on 11 September. The group of friends always take turns buying the group's lottery tickets. For the Mega Millions draw on that day, Edgar did the honours – he went and bought the syndicate's tickets at the Yonkers Grocery and Convenience Store. He bought a ticket with randomly selected numbers, better known as "Quick Pick".
The syndicate has a long history of celebrating amazing, life-changing events with one another. Twenty years ago, they all moved to the US together to begin a new life. It appears to have paid off!
"When I learned that we'd won, I immediately called the others and told them a miracle had happened. I then gave each a copy of our lucky ticket". Together with his four lucky compadres, Edgar shared an incredible jackpot of $106 million. His friends include another limo driver, his wife, a housewife, a teacher from New Jersey, as well as an entrepreneur from Yonkers.
The five decided to split the prize evenly. They are set to receive lump sum payments totalling $13.1 million each. Four of the winners live in New York state and will get nearly $8.5 million each, but one of the group's members lives in New Jersey and he's lucky, because he will receive $8.6 million after state taxes have been levied.
Did you know that our Mega Millions tickets are purchased in New Jersey as well? Check here for more information on taxes which you pay when you win the Mega Millions.
The owner of the shop where Edgar bought his Mega Millions ticket will receive $10,000. The owner announced that he is going to share this bonus with his employees. The syndicate winners are going to put their money into savings accounts, but before that, they'll all take a trip to Miami and France.
Syndicates don't just win the Mega Millions in America! In the UK, one in every four lottery jackpots are won by syndicates as well.
At theLotter we offer a variety of syndicate options for the Mega Millions. Why not give it a go? Syndicate shares for tonight's Mega Millions jackpot of $180,000,000 are selling fast!
Good luck!
Click to read more about lottery syndicate winners.