É o jeitinho brasileiro – It's the Brazilian Way! The Quina de São João Super Draw is coming soon!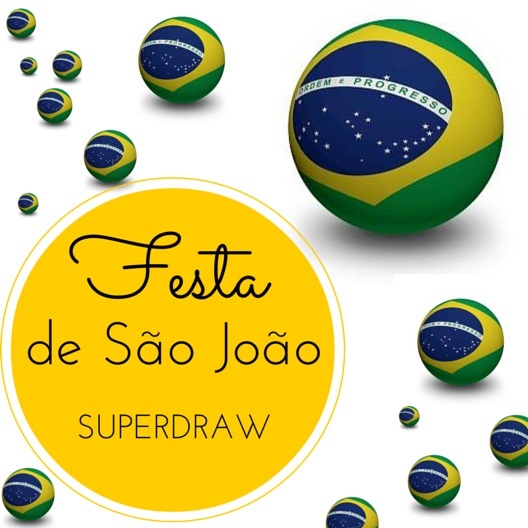 This summer is exploding with major lottery draws, but they don't come much hotter than Brazil's Quina Lotto! Next week's Brazilian Super Draw dedicated to São João (St. John the Baptist) is boasting a jaw-dropping jackpot of R120 million ($35.7 million or €31.5 million). This jackpot is hotter than a samba band marching through sizzling Rio de Janeiro! Whatever you do this summer: do not miss the hottest South American lottery draw on 24 June, because the Brazilian Quina lotto gives fantastic odds at an unbeatably low price!
This particular Super Draw is a rare opportunity for online lottery players to win amazing amounts of money! The Quina de São João gives players the same winning odds as the normal Quina Lotto draws, which take place six times a week. The ticket price is the same and taxation is low. So what's different? The top prize on 24 June is going to be a mind-blowing R120 million!
Boost your Odds with the Exclusive Quina de São João Syndicate
Do you want to give your odds to win the Quina a massive boost? Then you've come to the right place! theLotter is opening the Brazilian lottery group you've all been asking for: the 100-line Quina Syndicate will improve your chance to win the R120 million jackpot by a factor of 100! Don't miss out on this unique opportunity – only available through theLotter for this special event!
From 19-23 June: No Regular Quina Draws
In preparation for this exciting event, CAIXA, the Brazilian lottery operator, will stop the cycle of regular Quina Lotto draws after the draw on Saturday 18 June. On theLotter's site, too, you'll only be able to get lottery tickets online for the Brazil Super Draw from Saturday night onwards! After the Super Draw event on 24 June, the Quina Lotto draw cycle will resume according to the regular schedule.
Brazil's Hottest Lottery Dedicated to the "Festa Junina"
Much like the New Year's draws (Mega Da Virada), the Quina de São João Super Draw is held in honour of a festive event – in this case in celebration of the grand Festa Junina, or Festa de São João. During this huge cultural event, Brazilians pay tribute to several saints, among them Saint John the Baptist, who lends his name to the party. Each Brazilian draw causes a worldwide lotto fever and the special Quina draws especially attract the attention of lottery online players from around the globe!
Get your hands on the hottest lotto tickets in the world right now and kick-start the summer with some Brazilian beats!