They say you can't buy happiness… but we sure wouldn't mind having a few spare million! With the first billion-dollar jackpot win fresh in our memory, it's time to take a look back at the 20 biggest American lottery winners of all time. Keep playing lottery online at theLotter for your chance to become the next lottery multi-millionaire!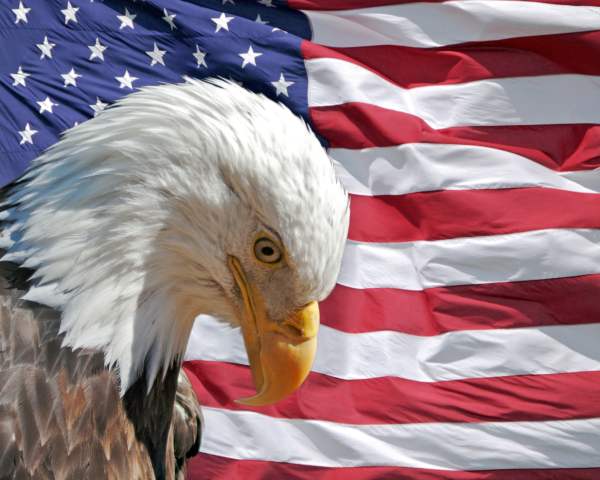 20. American lottery winners – Erika Greene, Jorge & Joanne Lopes, and the PFK Family Partnership, 16 April 2002, The Big Game, $331M
One month before The Big Game officially changed its name to Mega Millions, the jackpot rose to $331 million, claiming the 20th spot in our list. Talk about leaving on a good note!
The jackpot was split between three winning tickets. The first to claim was Erika Greene, a 20-year-old from Atlanta, Georgia. The warehouse worker bought 10 tickets, one of which was worth $110.3 million. Amazingly, this was her first lottery ticket purchase ever! She took the cash option and received a cheque for $58.9 million before tax.
A couple from New Jersey, Jorge and Joanne Lopes, claimed another $110.3 million share. The Lopeses had been together for two decades and said that the lottery prize couldn't have come at a better time. The couple had filed for bankruptcy less than a year before their jackpot win. They also chose the cash option.
A syndicate of nursing home workers heard that the winning ticket was bought in a Hillside, New Jersey petrol station and filed suit against the person who had purchased their tickets, wrongly thinking that she had fled with the winnings. New Jersey Lottery had to calm them down by confirming that they were not winners and that the Lopeses were the owners of the winning ticket.
The third winning ticket belonged to a family in Burbank, Illinois. They claimed their winnings through the PFK Family Partnership. Their attorney stated, "Members of the PFK Family Partnership are very excited and are getting sound advice in planning for their future."
19. Kevyn Ogawa & James "Jimmy" Groves, 28 August 2009, Mega Millions, $336M
James "Jimmy" Groves was no stranger to the Mega Millions game. The 49-year-old grandfather had been playing the Mega Millions lottery since May 2002. His loyalty paid off 7 years later, as the former Madison Square Garden employee accepted his share of a $336M jackpot.
As a result of choosing the annuity, Groves received his $168,000,000 prize in 26 gross annual payments totaling more than $6,400,000 each. He will receive an annual net check totaling just over $4,000,000 through 2035.
The other half of the incredible $336M jackpot was won by Kevyn Ogawa from San Gabriel, California. He took the cash option, so his winnings totaled $107 million. He bought his ticket from an Asian noodle shop in San Gabriel.
The noodle shop that sold the winning lottery ticket basked in the rich broth of fame. The shop is best known for its simple and affordable fare. A bowl of noodles goes for less than $5. But after Kevyn purchased the winning lottery ticket there, the restaurant became an instant landmark for American lottery winners. Hungry? I'll take $336M with those noodles, thank you!
18. Louise White/The Rainbow Sherbert Trust, 11 February 2012, Powerball, $336.4M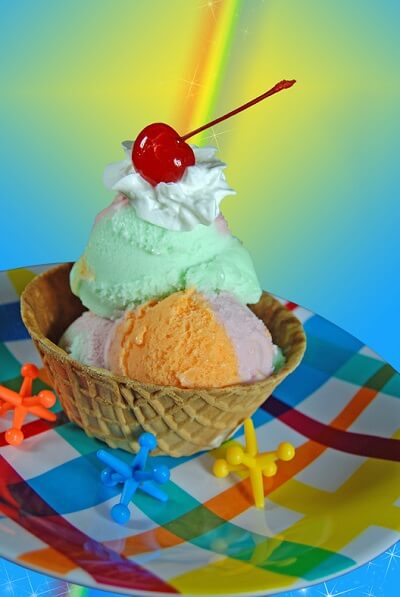 81-year-old grandmother Louise White accepted the $336.4 million cheque on behalf of the Rainbow Sherbert Trust she and her family created. She smiled for the camera and said that she was truly blessed. Other than that, she wished to remain as low-key as possible.
So why the name Rainbow Sherbert? On the Saturday of the Powerball draw, White's son got a craving for the tasty dessert. Louise and her son went to the local Stop N Shop and purchased the rainbow sherbert along with three Powerball tickets. That dessert ended up being sweeter than they ever could have imagined!
The family chose to take the lottery prize as a one-time lump-sum, leaving them with $210 million before taxes withheld.
17. Donald Lawson, 15 August 2012, Powerball, $337M
Donald Lawson, a longtime lottery fan, always knew he would win something, but never expected that something would be $337 million.
"I couldn't breathe," Lawson said, in describing what it felt like when he realized he had a Powerball ticket worth millions of dollars. "I had to look at the ticket twice."
Lawson won the jackpot with numbers that he chose – 6-27-46-51-56 and Powerball 21. These were not Lawson's usual numbers; he said that this time he was "guided from above".
Lawson chose to claim the cash prize of $224.6 million, which after taxes left him with a very large lump sum of $158.7 million and one of the biggest American lottery winners of all time.
16. Pedro Quezada, 23 March 2013, Powerball, $338M
Dominican Republic-born Pedro Quezada claimed the tenth largest Powerball win in the multi-state lottery's history in March of 2013, effectively putting an end to his days of managing a bodega in Passaic, New Jersey. Opting for the lump sum, Quezada received $221 million before taxes, which he generously shared with his wife and five children.
His generosity didn't stop there. Quezada also offered to pay rent for residents living near his bodega for "at least a month or two months." Before the win, Quezada would awake at 5 a.m. to open his bodega, Apple Deli Grocery, and close at 11 p.m. Luckily for him, the Eagle Liquors store near the bodega would change his life forever with one simple ticket!
After the win, Quezada and his girlfriend of 10 years split up. The girlfriend and mother of his child sued for a portion of the money, claiming that the ticket was bought with shared earnings. In a sort of romantic turn of events, the suit was dropped when the two parties decided to get back together. Good for them, but a prenup may be in order!
15. Chaney & West Families, 19 October 2005, Powerball, $340M
Steve West and Bob Chaney had a winning friendship. The Medford, Oregon residents jointly won a $340 million Powerball jackpot in October 2005.
Each of the recipients opted for a one-time, lump-sum payment, leaving them each about $110 million after taxes.
You'd expect such a jackpot to lead to lavish shopping sprees. But that wasn't not the case for these two. They were more concerned about helping others.
Steve and Carolyn West, and Frances Chaney (Bob's wife) created the West Family Foundation and the Robert & Frances Chaney Family Foundation to support nonprofit organisations that serve poor children and families in southern Oregon.
"We'd been in some of those situations ourselves before the lottery," Carolyn West said, recalling financial struggles after her husband lost his job and their oldest daughter Erin was diagnosed with diabetes.
"We just want to give back," she said. "We don't expect anything in return."
The Wests and Chaney each bought a house within a mile of each other and a few new vehicles. Both families have traveled a bit, the Wests to Italy and Switzerland with their two daughters, and Frances Chaney on trips with her other four children.
Unfortunately, less than a year after accepting his winnings, Bob Chaney (73) passed away from a brain injury suffered during a fall.
14. Larry & Nancy Ross and Joe & Sue Kainz, 9 May 2000, The Big Game, $363M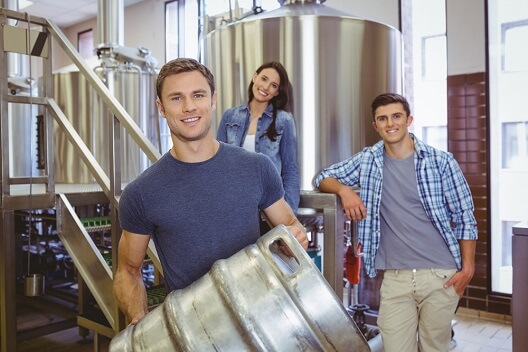 Larry and Nancy Ross of Shelby Township, Michigan became part of U.S. gaming history as they claimed their share of an amazing lottery jackpot: the $363 million grand prize in the May 2000 Big Game drawing!
The Rosses have an oh-so delicious lottery story. Larry was buying a hot dog and had just a $100 bill on him. "I asked the guy to give me the change in Lotto tickets." One of all those 98 lottery tickets was actually worth every penny!
The second couple who claimed half the jackpot were Joe and Sue Kainz from suburban Chicago. The couple bought the winning ticket at a convenience store in Lake Zurich.
"To me money has never meant anything more than freedom. So, I think we have quite a bit of it here," said Sue Kainz.
Joe and Sue own a successful brewing company called Wild Onion Brewing Co. At the time of the win, the couple said that they didn't plan to retire. "We put this whole thing together with blood, sweat and tears. And there's no way we're going to give this up!"
Both couples decided to take their $181.5 million share in a lump-sum payment for approximately $90 million after taxes withheld.
13. American Lottery Winners – ConAgra Foods syndicate, 18 February 2006, Powerball, $365M
This syndicate that won $365 million included two refugees from Vietnam and a young political refugee whose family fled central Africa in 1999. All eight members were second- and third-shift supervisors and maintenance workers at Cook's food processing plant in Nebraska, who each paid $5 into their Powerball lottery syndicate and found themselves millionaires the next day.
The lottery syndicate members were Quang Dao, 56, David Gehle, 53, Alain Maboussou, 26, Robert Stewart, 30, Michael Terpstra, 47, Dung Tran, 34, Eric Zornes, 40 and Chasity Rutjens, 29.
Five of the winners said that they would keep their jobs, packing ham and corned beef on swing and graveyard shifts.
The winners said they often pooled their money with other workers when Powerball jackpots exceeded $40 million. "I don't think they have a reason to be jealous because when it's a pool day, we ask people to put like in five bucks, so if you wasn't there or you didn't put five bucks in, sorry," said Maboussou, one of the winners.
They agreed on the cash option of $177.3 million, or $124.1 million after taxes. Each winner received $22.1 million, which amounted to $15.5 million after taxes.
12. Jim & Carolyn McCullar and Holly Lahti, 4 January 2011, Mega Millions, $380M
Jim and Carolyn McCullar from Ephrata, Washington were the first to claim their $190 million share for matching all six numbers (4, 8, 15, 25, 47 and Mega Ball 42) in the January 2011 draw. The McCullars bought their ticket in an Ephrata Safeway and Carolyn is quoted as saying, "I had faith one day that we were going to hit it… You got to have faith!"
All the lottery world knew about the second winner was that the winning ticket was bought in Post Falls, Idaho, not far from Washington state. Eventually the second Northwest winner did step forward, a 29-year-old named Holly Lahti.
Holly recently appeared back in her home city, joining former co-workers raising funds for Relay for Life and the American Cancer Society. Lahti matched the total amount of charitable gifts raised at the local fundraiser. In her first ever video news interview, Holly explained how her absence from the spotlight helped and that she was now in a good place saying, "I'm happy. I'm happy [that] my girls are happy. And I'm happy I'm able to do things for my children I wasn't able to do in the past."
11. Elaine & Harold Messner and Eddie Nabors, 6 March 2007, Mega Millions, $390M
In March 2007, Elaine and Harold "Barry" Messner from New Jersey, and Eddie Nabors from Georgia shared the $390 million Mega Millions jackpot, what was the biggest jackpot in lottery history at the time. How big of a deal was this jackpot? Prior to the winning draw, ticket sales in Virginia exceeded 10,500 tickets per minute!
"This is that early retirement we've always dreamed of," Harold Messner, 57, said in an official statement.
Through a lawyer they hired prior to claiming their prize – $87.4 million in cash, after taxes – the Messners declined all comment. There was no giant check and smiling. They entertained no questions about just how delicious it must feel winning that much money or exactly how they planned to spend the gigantic jackpot.
"Harold and Elaine did everything right that you could ask of a winner in a big jackpot. They signed their ticket, they put it in a safe place, and then they sought legal and financial advice. Those are the steps we love to see our winners take before they come forward," said William T. Jourdain, executive director of the New Jersey Lottery.
Eddie Nabors, a truck driver and father of three, was the second jackpot winner.
"A coworker told me that somebody in Dalton won, so I looked it up in the newspaper," Nabors said. "I couldn't believe it. I was numb."
Nabors took the next day off by "calling in rich" to his job. These American lottery winners took the cash option.
10. Anonymous, 18 September 2013, Powerball, $399.4M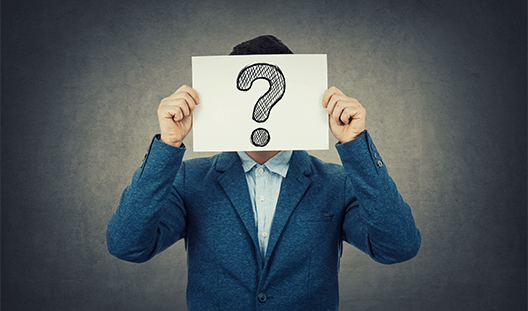 This fantastic US lotto jackpot followed on the heels of a staggering $448.4 million top prize split three ways just six weeks earlier. Whereas that prize was split by 18 different people, this enormous $399.4 million Powerball jackpot had only one winner.
South Carolina law allows winners to protect their anonymity, so although this was the tenth largest jackpot ever won, there's very little to say about the 9-digit multi-millionaire except that they bought their ticket at a Murphy Express petrol station.
What we do know is that South Carolina claimed 18 $1 million+ Powerball winners across 2012 and 2013, compared to just six in the 2010-2011 period. Between 2010 and 2013, South Carolina claimed almost $700 million in US Powerball top prizes, with significant sums being received and used to support state education.
9. The Cobie and Seamus Trust & Anonymous, 18 March 2014, Mega Millions, $414M
Raymond Moyer and Robyn Collier, a couple from Florida, got lucky when they stopped into their local Publix supermarket in Florida and bought a Mega Millions Quick Pick. They had no idea that this purchase would change their lives forever as the ticket was one of two winners of the $414 million Mega Millions jackpot.
The pair claimed their winnings in person, although the cheque was written out to the Cobie and Seamus Trust, as the couple chose to collect their prize by setting up a trust.
The second winning ticket was sold at Lady's Liquors in La Plata, Maryland. The Maryland winner was able to claim their winnings anonymously.
Both winners chose the cash option for a one-time payment of $115.5 million, $76.4 million after taxes were taken out.
8. Yoda Man, 19 February 2014, Powerball, $425M
February 2014 was a great month for the Yoda fan, also known as B. Raymond Buxton, who won a whopping $425 million playing US Powerball. Buxton claimed his prize while wearing a shirt with a picture of Yoda on it that said "Luck of the Jedi I have".
Buxton chose the cash option, taking home $242 million in a lump sum before taxes, and reported that he was going to donate some of his win as well as travel around the world.
It was six weeks before he came forward to claim the prize after he realized he'd won.
"Sitting on a ticket of this value was very scary," he said to lottery officials. "It's amazing how a little slip of paper can change your life."
7. Paul White, Ocean's 16 syndicate & Mario Scarnici, 7 August 2013, Powerball, $448.4M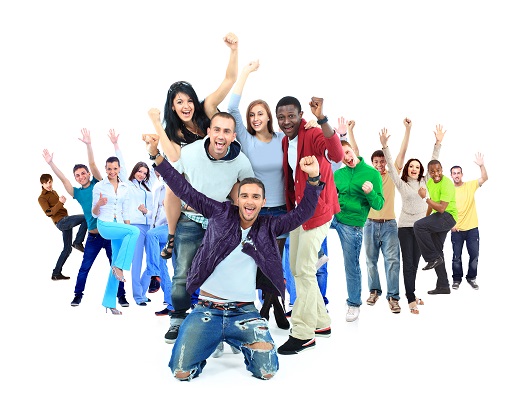 This August draw was billed by many as the draw that could have smashed the $1 billion barrier. Three winning tickets on 7 August 2013 made sure that the billion-dollar goal was not realised in this case, however, the billion-dollar barrier was breached by Powerball in January 2016.
The first winner to step forward was Paul White of Ham Lake, Minnesota. Clearly ecstatic to have won his $149 million share of the US Powerball jackpot, the 45-year-old electrical contractor regaled how his win was (sort of) foretold at his father's 80th birthday party weeks earlier. Playing a game that asked players to match family members with humorous descriptions, Paul was linked to 'their financial plan consists of playing the lottery' – if only everyone at the party knew how apt that would turn out to be.
The second winner was actually 16 people, a lottery syndicate of players all of which worked at Ocean County Vehicle Maintenance. Each winner earned a $9 million share ($5.4 million as a lump sum) and quickly became known as Ocean's 16, after the films starring George Clooney. Incredibly not one of the American lottery winners missed work even after finding out they were all multi-millionaires.
It took several weeks for Mario Scarnici of South Brunswick, NJ, to come forward to collect his $149 million share, worth $62 million as a lump sum after taxes. Even after Scarnici contacted Powerball officials, he remained relatively behind the scenes, preferring not to attract the attention enjoyed by Mr. White and the Ocean's 16 crew.
6. Marie Holmes, TL Management Trust & Anonymous, 11 February 2015, Powerball, $564.1M
Mother-of-four Marie Holmes has not had the world's easiest life. She was raising her four kids as a single mother, and had recently had to quit her job to take care of her son with special needs full-time. Marie asked her mother to buy a ticket for her when the Powerball jackpot grew to an obscene amount. Her mother obliged and the rest is lottery history.
Holmes was one of three winners of the $564.1 million jackpot, becoming the biggest lottery winner in North Carolina's history. She vowed to use the money for good, especially for her son with cerebral palsy. Since then Holmes has been in and out of the news for both positive and not-so-positive reasons as she used some of her millions to help out her church… and to bail out her boyfriend on a drug charge.
Another winner claimed their prize under TL Management Trust. The winning ticket was bought at the Appletree Food Mart in Princeton, Texas. The winner also chose the cash option.
The last winner, a resident of Puerto Rico, remained completely anonymous. All three winners collected their prize as a one-time cash payout of $127 million each, which ended up being $87.9 million after taxes.
5. Matthew Good & Mark and Cindy Hill, 28 November 2012, Powerball, $587.5M
The Missouri winners of this epic Powerball win announced their big victory ceremoniously at the high school where they first fell in love in the 1970s. Mark and Cindy Hill of Dearborn, Missouri spent $10 on five tickets with random numbers, and in return they received $136.6 million! These high school sweethearts made national news and put the tiny town of Dearborn on the map!
The other recipient of the huge jackpot, Matthew Good of Phoenix, Arizona, settled for a $192 million cash payout before taxes. Talk about living up to your name. Obviously his life will be good for a long time to come with his massive Powerball win!
4. Gloria C. MacKenzie, 19 May 2013, Powerball, $590.5M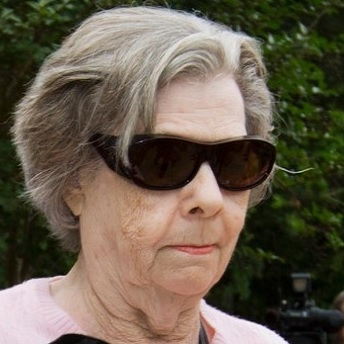 Mindy Crandell, a courteous customer, was waiting in line at the Publix supermarket in front of Gloria MacKenzie, an 84-year-old Zephyrhills resident. Crandell decided to let the woman go in front of her, not realising that giving up her spot in line would mean giving up a record $590.5 million lottery win. MacKenzie took her spot, bought a Quick Pick, and became the winner of the largest jackpots ever won by a single ticket holder. Remarkably, Crandell said she had no regrets and preferred to teach her daughter that kindness was more important than money.
The jackpot was won after sixteen rollovers and caused a global frenzy with millions of tickets sold around the world. This was Powerball's largest jackpot ever won until the $1.58 billion jackpot won in January 2016.
3. Ira Curry and Steve Tran, 17 December 2013, Mega Millions, $648M
This jackpot was made possible largely due to major format changes made by Mega Millions in October 2013. When the new rules went into effect, it was announced that the $55,000,000 jackpot would grow by 1,000%. As the ticket sales got bigger and bigger, the jackpot grew to $586 million and then to $636 million on draw night. Mega Millions ticket sales swelled the grand prize so much that the final figure wasn't announced until after the draw, finally 'settling' on $648,000,000!
The enormous jackpot was won after 21 consecutive rollovers, just $8 million short of breaking the Mega Millions record. So who finally matched Mega Millions winning numbers 8, 14, 17, 20, 39 and Mega Ball 7?
Two winners each earned a $324,000,000 share of the pot, worth $173,819,742.50 before taxes. The winning tickets were bought in San Jose, California, and Stone Mountain, Georgia. The first to be revealed was 56-year-old Ira Curry, who chose her numbers based on family birthdays and the family's lucky number seven, which turned out to be the Mega Ball and the difference between a $1 million second place prize and $324 million jackpot share.
The California winning ticket was bought at Jennifer's Gift Shop in San Jose by Steve Tran, who almost lost his ticket — he hadn't even realized he'd won, since the winning ticket was in a pile of other old tickets that he'd neglected to check!
2. Merle and Patricia Butler, The Three Amigos & Anonymous, 30 March 2012, Mega Millions, $656M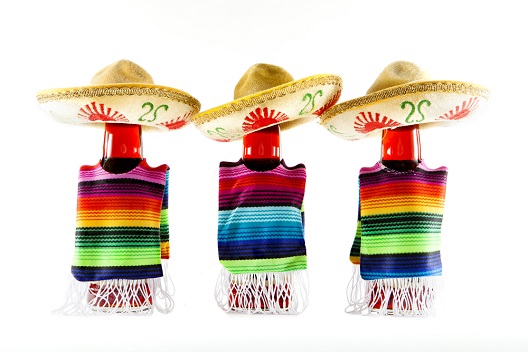 The world's second largest jackpot drawing ever (and world record at the time) was held on 30 March 2012, causing the world to go crazy for Mega Millions tickets. As the jackpot rose to epic proportions, players and fans began to wonder whether the prize pool would ever be won!
On the Friday after the win, the first of three winners claimed their $218.6 million share of the prize. Kansas law allows lottery winners to remain anonymous, which was what this wise lottery winner chose to do.
At least the lotto world was able to semi-identify the Maryland winners, three Maryland public school system employees who dubbed themselves "The Three Amigos." These American lottery winners — a woman in her twenties, another in her fifties, and a man in his forties — purchased a total of sixty tickets around the state, a $20 per person investment that ended up giving them a return of $34.99 million each! After splitting a massive $218.6 million with each other, it's safe to say that these amigos are probably each other's richest friends!
The last of the record jackpot winners, Merle and Patricia Butler, stayed up all night watching the news and surfing the internet to find out how many winners they would be sharing their prize with after discovering they had won. When word that the jackpot had been won spread around their native town of Red Bud, Illinois, friends jokingly asked Merle if he was the winner. Little did they know! The retired couple came forward on April 18th to claim their cash lump-sum of $111 million after taxes. With a share of the second largest lottery jackpot win ever recorded, the Butler's retirement plans got a whole lot sweeter.
1. WORLD RECORD JACKPOT! Lisa & John Robinson, Unknown & Unknown, 13 January 2016, Powerball, $1.58 Billion
US Powerball made significant rule changes in 2015, which they hoped would give them a billion-dollar jackpot by 2020. Turns out they only had to wait a few months, not years, to see their billionaire dreams come true.
After more than two months of rollovers, the jackpot was climbing closer and closer to the $1 billion mark. It was utter madness around the world as millions of people clamored to buy Powerball tickets off- and online. When the jackpot finally rose to $1.58 billion, the whole world was holding its breath in anticipation. On 13 January 2016, three tickets with the winning numbers — 4, 8, 19, 27, 34 and Powerball 10 — made lottery history.
So far, only the holders of one winning ticket have come forward. John and Lisa Robinson of Munford, Tennessee were so excited – they just had to let the entire nation know that they were one of the fantastically lucky winners of the world. John, an Air Force veteran, and Lisa, who works in a dermatology clinic, even participated in a television interview before they even claimed their winnings!
The Tennessee Lottery confirmed that the pair were indeed one of the historic lottery winners and the couple claimed their unbelievable $528.8 million share at a lottery press conference. The couple brought their daughter Tiffany and their dog Abby, who promptly fell asleep as they were handed their epic cheque. Lisa and John decided to take the lump sum cash option of $327.8 million before taxes.
Two other winning tickets were sold in California and Florida. No additional information has been released to the public.