Game of Thrones season 6 is over, but thank goodness we have the Finland Lotto here at theLotter to inject some Nordic drama – starting this Saturday with a generous jackpot of €1.1 million. Some say of the Finland Lotto that it's hotter than fire and others claim it's cooler than ice. In the sixth season of Game of Thrones we got our fair share of both of these elements, with fire having the final say in Slaver's Bay (or Bay of Dragons as it was rechristened by Daenerys, the new queen of Mereen, a.k.a. "Khaleesi"), whilst Ned Stark's "bastard" John Snow was finally relieved of his duties with the Knights Watch and crowned "King of the North" in Winterfell, just when Winter (and Ramsey Bolton) fell.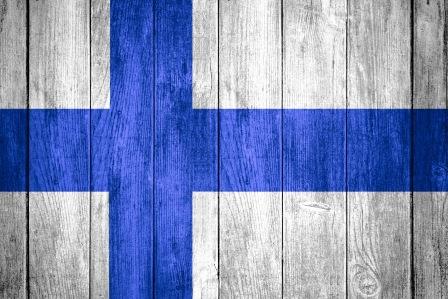 Let's just say the Finland Lotto is hotter than all seasons of Game of Thrones put together – especially so this Saturday. You certainly won't want to miss out on your chance to win this big €1.1M jackpot.
Finland Lotto is Breaking Records in 2016
A new Finland Lotto jackpot record was set on 13 February, 2016 when a lucky syndicate won €14.1 million. The lottery also creates huge winners every Saturday with its four amazing secondary prize divisions. In one of the recent jackpots, the payout was over €91,000 for matching six of the regular balls plus one of the bonus numbers.  Play the Finland Lotto at theLotter today!
A Finnish Lottery for Finns
The Finland Lotto is as popular in Finland as ice hockey and Formula One racing. The Finland Lotto affords high quality gaming entertainment each week producing over €10 million in lottery revenue for Finnish society. For Finns it is not just a game, but rather a long tradition and a significant part of Finnish society.
Who Can Play the Finland Lotto?
You used to have to hop over the Baltic Sea to purchase Finland Lotto tickets from an authorized retailer based in Finland. Life is much simpler these days, however. There are now various online lottery ticket sales companies, which allow you to play Finland Lotto online. At theLotter, however, our representatives in our local Finnish office physically buy Finland Lotto tickets which you can order online.
So go on… Select your numbers now and purchase your Finland Lotto tickets no matter where in the world you live, possibly even Mereen.