The summer is getting hotter as the Mega Millions jackpot continues to roll over. The Mega Millions jackpot is currently at $508 million! If you're in the game you'll be sweating bullets waiting for them to draw those numbers. Once you win you'll be sure to be on a beach somewhere on a tropical island basking in the sun.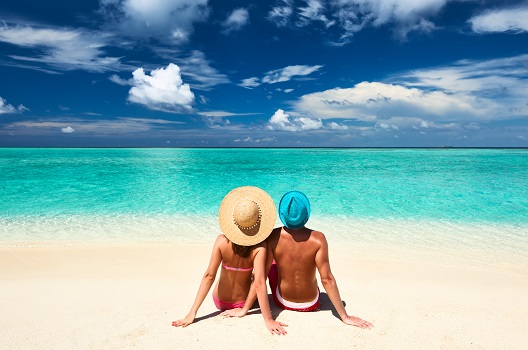 Place Your Bets
So as the sweat beads off your brow and the sidewalks sizzle you should be thinking about that extra cash burning a hole in your pocket. Start thinking about how much you're going to wager for this incredibly rare chance at winning half a billion dollars. When you're ready you can click here and PLAY NOW .
Mega Millions vs. Powerball
This is the third largest jackpot in Mega Millions history and the seventh largest jackpot in American lottery jackpot history. The competition is mainly between Powerball and Mega Millions for the largest jackpot position.  You'll see that it is a battle for greatness and the reputations of the lotteries are at stake.
The Largest Mega Millions Jackpots
The second largest Mega Millions jackpot was for $648 million on December 17, 2013 and went to two lucky players in California and Georgia. The largest Mega Millions jackpot was for $656 million on March 30, 2012 and went to three lucky players in Illinois, Kansas, and Maryland. Those were huge sums of money for individuals to win and there have been recent winners who won almost as much in the Mega Millions lottery.
Two Big Mega Millions Winners
The $508 million jackpot has been rolling ever since Michael Burkett won a $157 million jackpot on March 08. The only other jackpot awarded this year was $169 million on January 08 that went to Nancy Viola. Now Michael and Nancy kept their eye on THE prize (the jackpot) and so should you, however don't forget that there are also handsome second and third prizes as well. For example, in the draw for Tuesday July 05, there were seven million dollar Match 5 winning tickets. The megaplier in yesterday's draw was 5 – again! There should be no hesitation on your part because the second prize will make you a millionaire as well.
He Who Hesitates is Lost
It's good advice not to hesitate. Get out there and get your Mega Millions tickets before this momentous draw happens on Friday 08 July. You don't want to miss your chance for this notable draw.