The EuroMillions jackpot is now set at €166 million as no tickets matched the five magical numbers and two Lucky Stars in the previous drawings.
Excitement is building all across the continent, and around the world, in anticipation of the next draw on Tuesday 11 October 2016.
What will happen? Will there be a winner of this amazing EuroMillions Superdraw jackpot? Or will the prize roll over yet again, boosting the coveted prize higher still?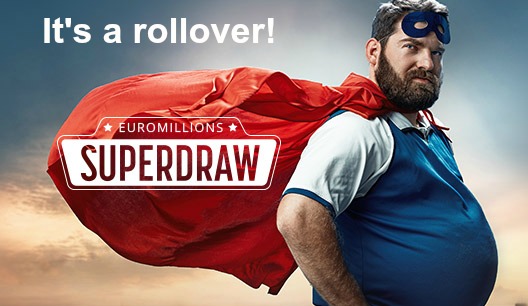 The latest news from the most recent draw: There is no winning ticket! The EuroMillions Superdraw jackpot has rolled over.
The guaranteed jackpot in the upcoming draw is €166 million!
The next draw will take place on Tuesday, 11 October 2016.
More Supermassive Jackpots Ahead!
This may not be the end of the story. If no one wins the Superdraw jackpot in the next draw, it will climb even higher. The Superdraw jackpot is already supermassive but it will become even more supermassive if it rolls over yet again.
The sky's the limit and in this case, the sky has been defined as €190 million. The jackpot, if not claimed, can stay at that cap for a maximum four draws. And then, if still not won, the prize money will filter down to the next prize tier.
There's no need to delay your participation. Now is the time to play the EuroMillions Superdraw so purchase your tickets right away.
Are you ready for a supermassive Superdraw jackpot win?