One very lucky player on theLotter won the 3rd prize by playing SuperEnalotto online and walked away with €47,578.79! The lucky winner, a French speaker living in Belgium, declined to be interviewed and wishes to remain anonymous, so we'll call him Monsieur Bonne Chance.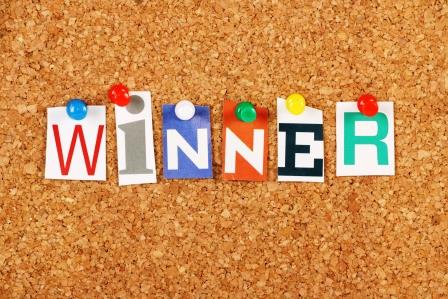 Fortune Found in SuperEnalotto Draw 2016/99
M. Bonne Chance's luck caught fire when he picked five out of six numbers correctly and won the fine sum of €47,578.79 in the 18 August 2016 SuperEnalotto draw! Winning a prize of this amount is like getting paid a good year's salary in an instant, just for being lucky!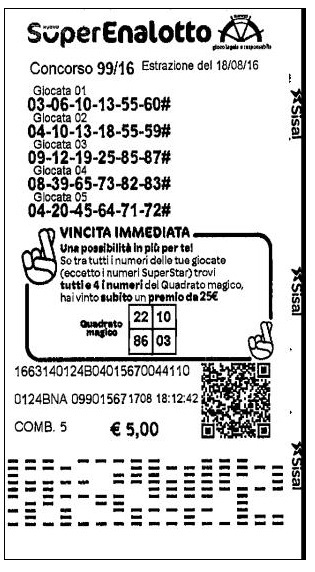 Pictured above is the scanned copy of M. Bonne Chance's actual, physical ticket as provided by theLotter. As you can see, M. Bonne Chance's winning numbers were 8-39-65-73-82-83. The winning numbers for the drawing were 8-39-59-65-82-83, Jolly number 41. There were no 1st or 2nd prize winners and M. Bonne Chance was one of four 3rd prize winners in the 18 August 2016 drawing.
Persistence Pays off!
M. Bonne Chance has been playing the lottery online with theLotter since August 2015. He is a Gold-level VIP player and his previous biggest win was €17.54 playing the Italian SuperStar on September 17th 2015. However, M. Bonne Chance earned a place on our winner's page with his big SuperEnalotto win.
We cannot say for certain, although all indications are that M. Bonne Chance uses the random, automatic Quick Pick to choose his numbers rather than choose his own. Choosing your numbers randomly via Quick Pick can be a good strategy, and it certainly paid off in this case.
M. Bonne Chance likes to mix it up with his lottery play. He's played one time entries for SuperEnalotto, Italian SuperStar, EuroJackpot, and US Powerball. By playing this selection of lotteries and huge jackpots from around the world, M. Bonne Chance put himself into prime position to win big, which he did!
Play theBig to WIN BIG!
As luck would have it, SuperEnalotto is at the top of theBig list again since another Belgian player won the €168 million EuroMillions jackpot on 16 October 2016. Whether you live in Belgium, Europe, or anywhere in the world for that matter, you can play the world's biggest jackpots by playing theBig on theLotter.com. Choose a Multi-Draw or Subscription entry to enjoy a discount and ensure that you never miss a draw and a chance to win. Good luck!