A very, very lucky Italian beat 1 in 56 billion odds and won a €165m SuperEnalotto jackpot prize in the drawing on 27 October 2016. The lucky winner paid just €3 for the ticket entitling him/her to the incredible prize, the second highest SuperEnalotto jackpot ever!
The numbers that delivered the €165m prize were 3, 12, 23, 71, 76, and 83; with 56 as the 'Jolly number' and 35 the SuperStar number. The winner's prize went up by €2 million because he/she had played the extra SuperStar option in the draw.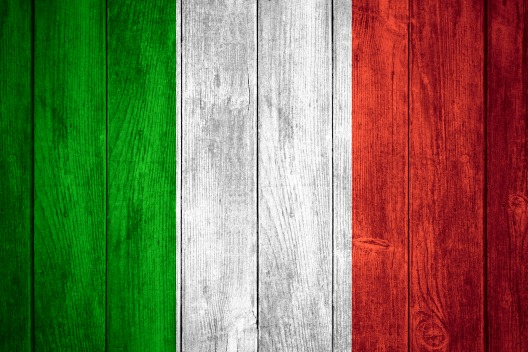 What We Know about the Winner
The winning ticket was sold in the city of Vibo Valentia in the Calabria region of southern Italy. The owner of the store where the winning ticket was bought, Domenico Lo Bianco, said, "At first, when journalists phoned me to tell me about the win, I thought it was a joke. Slowly I realized that it was all true."
As media descended on his store, Bianco said that "there's been no peep from the winner, no phone calls or written messages."
The identity of the winner is not yet known, nor has anyone stepped forward to claim the prize. "We hope, however, that he'll remember us and the huge fortune we brought him," Bianco said.
The jackpot had been rolling over since 16th July 2015, when a single ticket won €21.8m.
Record SuperEnalotto Jackpots
The SuperEnalotto regularly offers some of the biggest jackpots in the world. The prize this time was the biggest amount ever awarded to a single ticket holder in the SuperEnalotto lottery's history. The jackpot record was set in October 2010 when a syndicate of 70 players from Milan won €177.7 million.
Here's a look at the biggest SuperEnalotto jackpots to date:
| DATE | PRIZE | WINNER(S) |
| --- | --- | --- |
| 30 October 2010 | €177.7 million | Syndicate of 70 players – ticket purchased in Milan |
| 27 October 2016 | €163.5 million | Ticket purchased in Vibo Valentia, Calabria |
| 22 August 2009 | €147.8 million | Ugo Verni of Bagnone, Tuscany |
| 9 February 2010 | €139 million | 2 tickets purchased in Parma, Emilia-Romagna; and Pistoia, Tuscany |
| 10 October 2008 | €100.7 million | Ticket bought in Catania, Sicily |
TheLotter Players Have Won SuperEnalotto Prizes
While they didn't win the huge €165m SuperEnalotto jackpot this time, theLotter players have enjoyed quite a bit of success in previous draws. Diamond VIP member A.K. from Latvia won a massive €578,000 prize (approximately $778,000) in the 26 January 2013 SuperEnalotto draw. A.K. had played a SuperStar systematic form and most of his winnings came from SuperStar's match 5+1 fourth prize. More recently, a Gold-level VIP player from Belgium won €47,578.79 in the 18 August 2016 SuperEnalotto draw.
Your Turn for SuperEnalotto Success
To be in the running for the SuperEnalotto jackpot and other generous lottery prizes, all you need to do is buy your SuperEnalotto tickets in time for the next draw!