Sometimes, it seems like everywhere you turn, you get bombarded with American and European lotteries; Mega Millions this, US Powerball that, EuroMillions there. And while these lotteries are indeed the three rulers of the lottery world, it's time to look elsewhere for a moment as we take an in-depth look at what Australia has to offer us. For instance, did you know that Australia has a lottery draw on almost every day of the week, and that winning odds are much better Down Under? Let's have a look at the Australian lotteries offered on theLotter!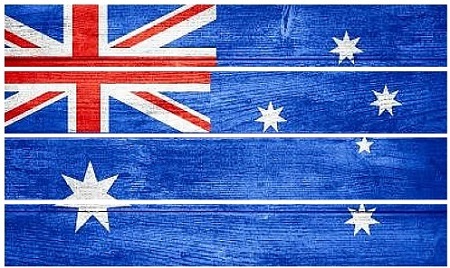 Why Are Australian Lotteries Special?
The readers and players among you who are accustomed to mostly playing the American and European lotteries are used to seeing different lottery brand names pop up; EuroMillions is pan-European, but is not ran by the same company as the EuroJackpot. US Mega Millions and US Powerball are both owned and run by different companies.
However, in Australia, all the lotteries that are available on theLotter, and thus relevant to the inquiring mind, are owned by Tatts. Tatts are the people who bring you your favourite Australian lotteries – Monday, Wednesday, and Saturday Lottos, as well as the Oz Lotto and Powerball Lotto.
By the way – lottery prizes in Australia are 100% tax-free!
Let's Compare the Australian Lotteries!
Australia features many exciting lotteries with thrilling jackpots. The odds of winning are relatively high, giving players the precise combination between rollovers and wins to keep everything fresh, interesting, and exciting. Let's have a look at the basic stats here before moving on to reading more in depth about each lottery:
| Lotto | Draw Day | Format | Jackpot Record |
| --- | --- | --- | --- |
| Australia Monday Lotto | Monday | 6/45 | AUD$1 million |
| Australia Oz Lotto | Tuesday | 7/45 | AUD$112 million |
| Australia Wednesday Lotto | Wednesday | 6/45 | AUD$6 million |
| Australia Powerball Lotto | Thursday | 6/40 + 1/20 | AUD$80 million |
| Australia Saturday Lotto | Saturday | 6/45 | AUD$47.9 million |
Australia Monday Lotto
As the week starts on Monday for most of us, let's start our Australian lotteries tour on Monday too! Presenting the first of five, the Australia Monday Lotto draws… You guessed it, every Monday night!
How Australia Monday Lotto is Played
Australia Monday Lotto is played with a 6/45 format, and there are two bonus balls from the main drum that are added to every draw. The jackpot is a fixed AUD$1 million, and there are six exciting secondary prizes waiting to be grabbed by those who are just short of a jackpot!
Australia Oz Lotto
The second day of the week is Tuesday, and that is when people all over Australia play Oz Lotto. This lottery's record is AUD$112 million (slightly over USD$88 million), won in November 2012, and it's the biggest Australian lottery record!
How Australia Oz Lotto is Played
To play Australia Oz Lotto, choose seven numbers from a range of 1-45. As with the Monday Lotto, Oz Lotto features two bonus balls, drawn from the same drum, and there are six exciting secondary prizes to win along with the jackpot!
Australia Wednesday Lotto
Wednesday! Middle of the work week! Time to leave work and get an Australia Wednesday Lotto ticket on the way home. Australia Wednesday Lotto holds a record jackpot of AUD $6 million, won in January 2009.
How Australia Wednesday Lotto is Played
Australia Wednesday Lotto is played in the classic 6/45 format. As with many lotteries Down Under, there are two bonus balls drawn from the same drum. There are six secondary prizes players can win if they don't get the jackpot, which starts at AUD$ 1 million, and has no jackpot cap.
Australia Powerball Lotto
Almost done with the play week! Thursday features the Australia Powerball – one of the biggest games in Australia! Taking its name from its American counterpart, the US Powerball, the Australian Powerball has a jackpot record of AUD$80 million!
How Australia Powerball Lotto is Played
To win Australia Powerball, select 6 numbers out of 40, as well as an additional ball from a range of 1-20. The jackpot starts at AUD$1 million, and has no rollover cap. After it reaches AUD$10 million, every rollover brings at least another AUD$10 million with it, so the potential for gigantic prizes is always HUGE with this lotto!
Australia Saturday Lotto
Friday is always a good day to check if you've won anything during the week. You can check it manually on our results pages, or you can check your notifications. Every time you win a prize on theLotter, you instantly receive a notification that lets you know about it! Wins are transferred directly to your account, and if you win BIG, there's a chance for a VIP trip to collect your wins in person.
So after you've checked and collected your wins from the last week, use Friday to relax and party hard. Here comes Saturday, and with it, the Australia Saturday Lotto. The jackpot record for this super exciting lottery stands on a whopping AUD$47.9 million, and one of theLotter's very own players managed to win the third division, earning them AUD$10,602. O.S., a member from Russia, had always been fascinated with the American and Australian lotteries offered on the site. It took him less than a year to win the prize that had the time had been considered among the biggest prizes one. You can read more about O.S.' exciting win here!
Australia Saturday Superdraw
Seven times a year, the Australia Saturday Lotto holds a special Superdraw. The Superdraw starts with a guaranteed jackpot AUD$20-30 million, and many flock to the game in the hopes of winning the super-big prize and making it their own.
In addition, there is an Australia Saturday Lotto Megadraw, staged regularly on New Year's Eve, offering an incredible AUD$31 million in prizes!
Make sure to sign up for Jackpot Alerts in the "My Account" section of the site to get notifications of Superdraws and other huge lottery jackpots.
How Australia Saturday Lotto is Played
As with many of Australia's lotteries, Australia Saturday Lotto is played by selecting six numbers from a guess range of 1-45. Two bonus balls are selected during the draw as well, helping players who didn't snag the jackpot for themselves, win four out of the six secondary prizes.
The Australia Saturday Lotto jackpot starts at AUD$4 million. The largest Australia Saturday Lotto jackpot ever was won in April 2008 in a Superdraw, with an amazing prize worth AUD$47.9 million.
Australian Lotteries – an Abridged History
The Grand Lottery was created in Australia with the guidance and support of the Tasmanian government in 1895. However, it wasn't until the 30's that the lotteries began to demand bigger interest in lieu of the economic crisis. The Lotter Act was proclaimed in 1931, and the first draw happened on August 20th of that year. It would be three quarters of a century before the first television broadcast would take place – on June 24th, 1972. The jackpot was worth a mere AUD$50 thousand, the game was a raffle, and the proceeds were entirely donated to charity.
The first non-raffle lottery took place in Australia in 1979, with newspapers advertising "Today's the Day to go Lotto!" as their headlines. Ticket sales were open for a fortnight prior to the draw, which was hosted by Mike Walsh and Karen Pini on November 5th, 1979. The first prize was worth a whopping AUD$384,975 and the format was 6/40. For many years, the lotteries operated individually, until Oz Lotto became the first national lottery Down Under on February 22nd, 1994.
Why Play Australian Lotteries?
A better question would be – why not? With high chances of winning, incredible secondary prizes, and frequent Superdraws, Australian lotteries deserve to receive as much attention as the European and the American lotteries have been getting around the world for a while. Distance is not even an issue – no matter where in the world you are, you can simply go online through your computer or any mobile device, and play any Australian lottery of your choice.
As if all of that isn't sufficient, also take note – when you win the jackpot while playing an Australian lottery on theLotter, you have a good chance of receiving a VIP trip all the way there, to collect your win in person!
Is one of these Australian lotteries the best lottery game to play? Try them and good luck!