The great news is that the Mega Millions jackpot is up to $333 million for Tuesday's drawing. This jackpot has been growing steadily since November, 2015. The even greater news is that theLotter has opened up 1000 syndicate lines for your lottery ticket purchases, which means you can get 1000 unique number combinations giving you 1000 chances of winning the jackpot! Syndicates do work. Keep reading and see how real syndicates won real money!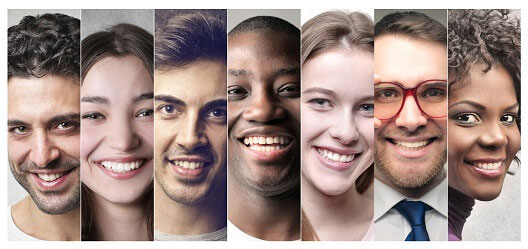 Lucky Lottery Syndicate Winners
A group of office workers from Merseyside became known as the 'Magnificent Seven' after hitting the EuroMillions jackpot to claim a £45.5 million jackpot. They each walked away £6.5 million richer.
The "Three Amigos" syndicate from Maryland won a third of the record breaking $656 million Mega Millions jackpot. The syndicate won $218.6 million in total and split the prize among the three of them.
The "Ocean's 16" syndicate from New Jersey won a huge jackpot prize in the Powerball lottery. The syndicate consisted of 16 co-workers from New Jersey's Ocean County Department of Vehicle Services. The online syndicate had one of the three tickets that won the $448 million jackpot. For a simple $6 investment each member walked away with $3.8 million!
A mysterious Irish syndicate won an incredible €86.7 million playing EuroMillions together. The €6 Quick Pick ticket was purchased in Dublin.
Seventeen employees from the Royal Bank of Scotland joined forces to win a Millionaire Maker prize of £1.1 million. Each syndicate member skated away from that jackpot with £67,082. Several of them plan on putting money down to buy their first homes.
The unlikely number 13 turned out to be a very lucky number for a team of factory workers from Spalding, Lincolnshire, who won on Millionaire Maker. Turning a blind eye to superstition they dubbed themselves 'The Lucky 13' and each member received over £76,000. The group had started playing together just ten weeks earlier. This group certainly proved there is strength in numbers.
Eighteen school cleaners from North Aryshire literally cleaned up when they matched the winning Millionaire Maker numbers earning them £55,555 each. The youngest of the group of women was 24 and the oldest was 63. They soon set their sights on what they would do with the money, such as purchasing new electronics and taking luxurious holidays.
All these lucky syndicate winners knew exactly what they were doing when they played syndicates. Here's some more information on syndicates so that you can make a wise, informed decision on playing syndicates yourself.
Lottery Syndicates Online Defined?
Lottery syndicates are a group of people who pool their money together to buy loads of lottery tickets, thereby increasing everyone's chances of winning the coveted jackpot. When you play lottery syndicates online you can actually buy more lottery tickets for just a fraction of the cost. That's all fine and good, but you may wonder why you should play the syndicates.
Why You Should Try Your Luck on Lottery Syndicates Online
When you play lottery syndicates online you are also guaranteed better odds at winning the jackpot. Participating in a syndicate boosts your chances of winning because you own a share of a larger number of tickets. So now you have a good idea as to why you should play lottery syndicates so try your luck at playing lottery syndicates online with your favorite lottery at theLotter.